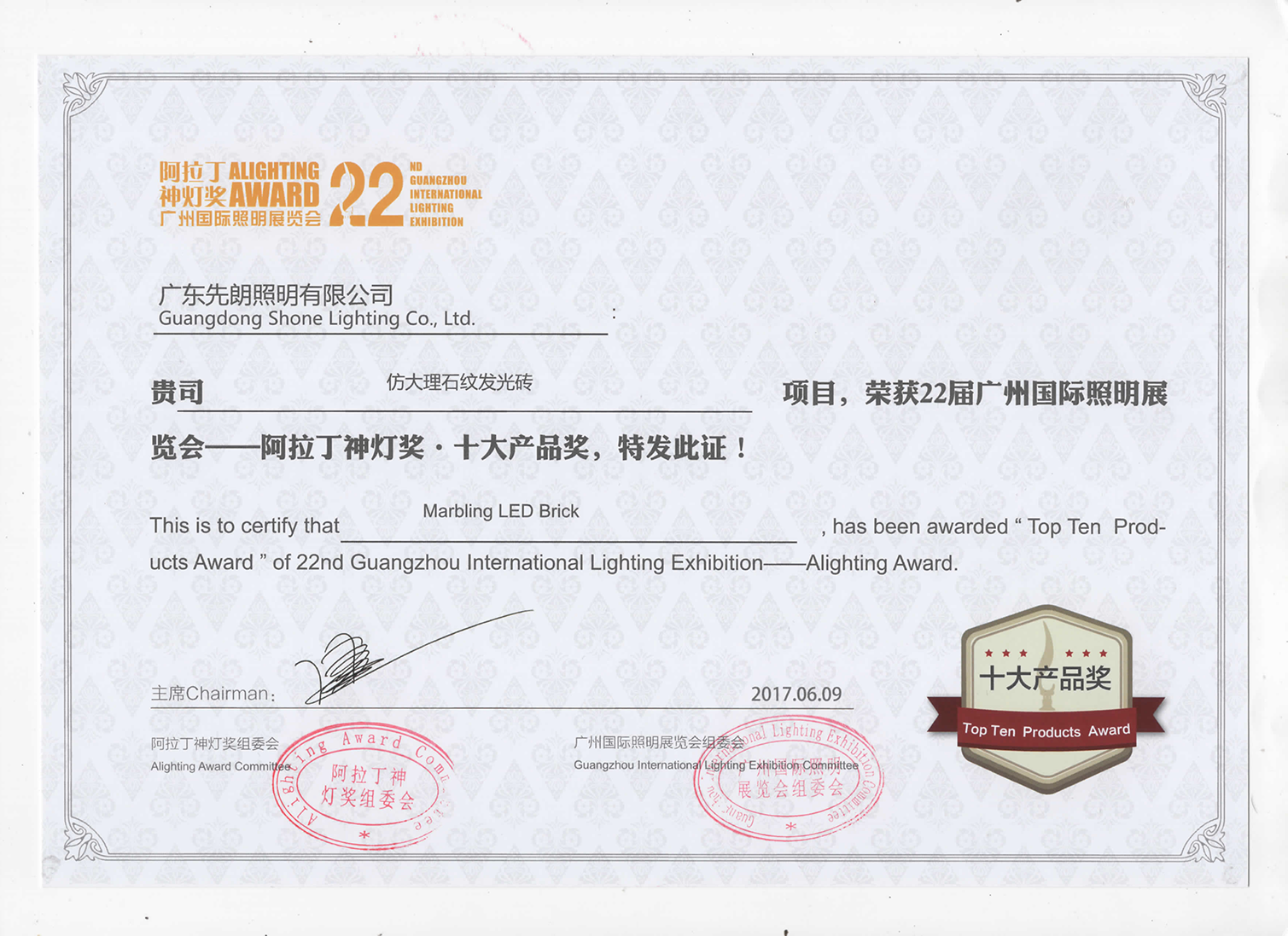 at the 2017 Alighting Award Presentation Ceremony,
Shone's marbling LED brick
won the "Top Ten Product Award"
of 22nd Guangzhou International Lighting Exhibition——
Alighting Award.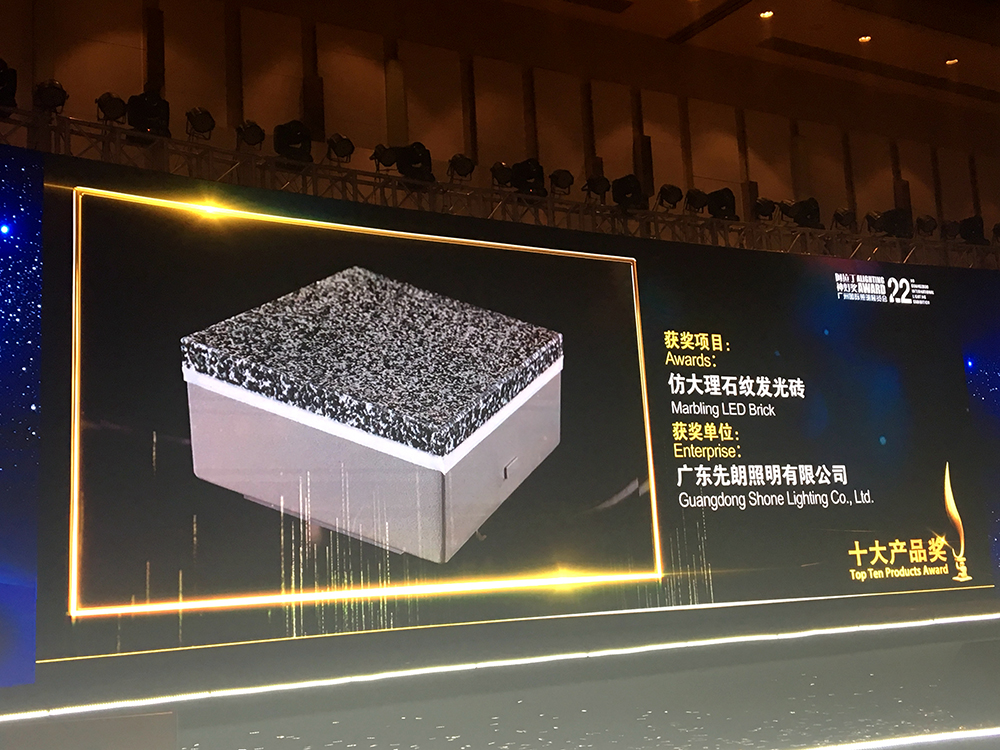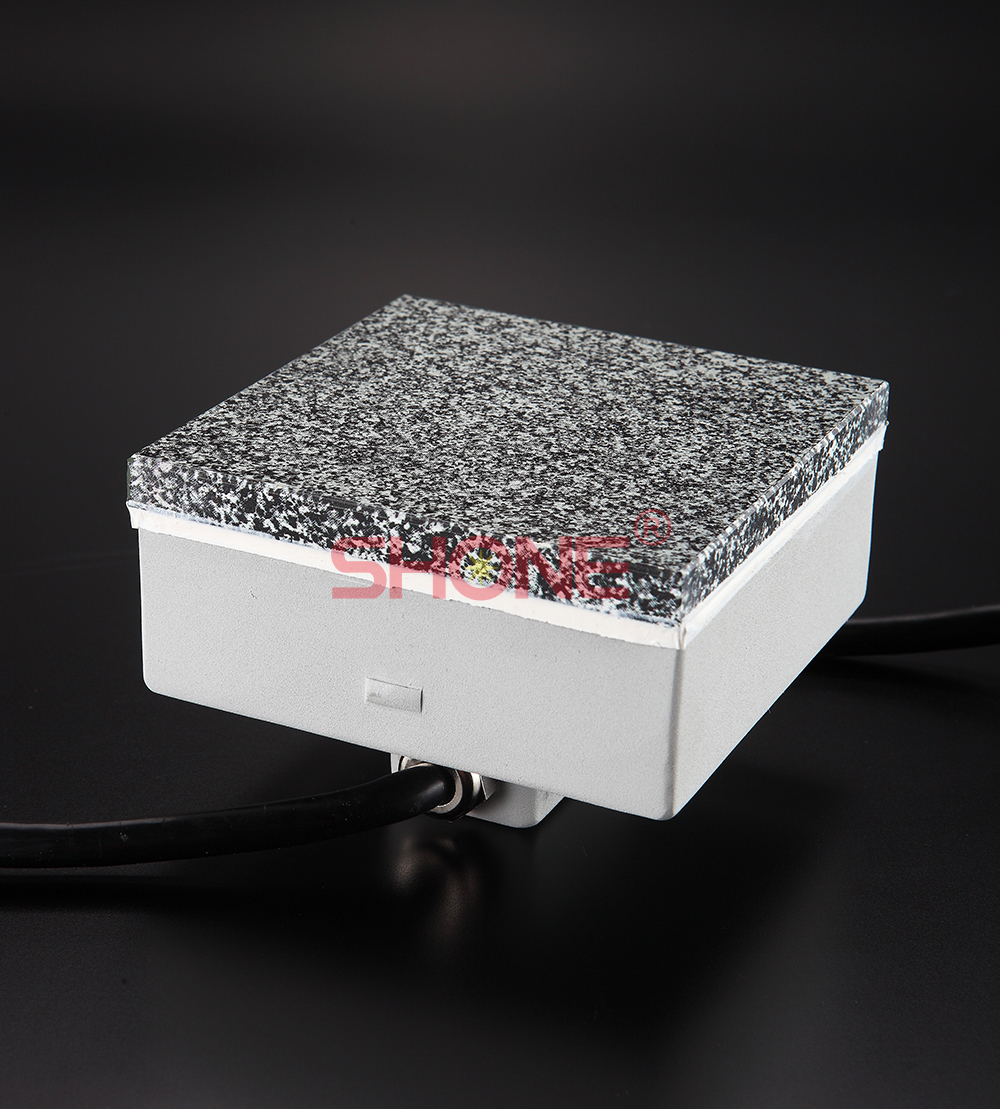 Marbling LED Brick
1、The texture, size and shape of the Luminous Tiles can be produced to meet clients' needs, and its thickness is just 10mm if needed.

2、It looks like a normal building material at daytime, but lights up at night, thus the building can illuminate naturally without installing lights.

3、The Luminous Tiles is programmable with DMX512 or SPI control system, therefore, to create even richer dynamic lighting effects.

4、The Luminous Tiles are widely used in municipal and commercial squares,garden paths,cultural tourism projects, etc.
— END —