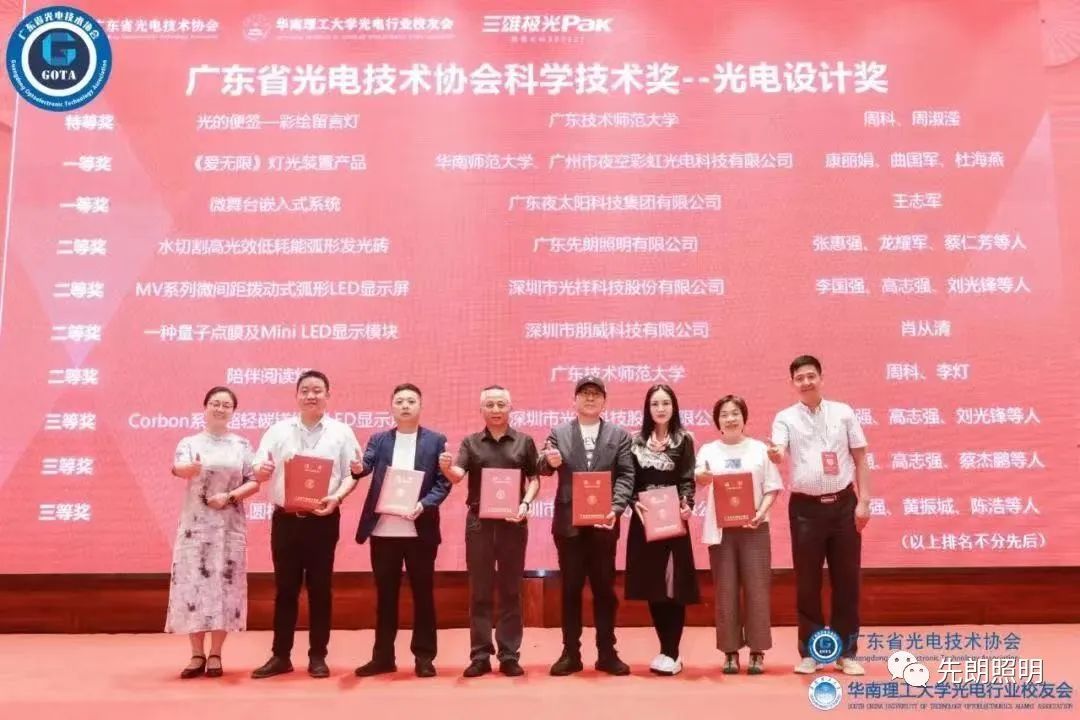 On April 23, 2023, the "Guangdong Optoelectronic Technology Association
Science and Technology Award"
was awarded on the spot,
and Shone Lighting won two major awards:
"Water-cutting high luminous efficiency
and low energy consumption arc-shaped LED Brick Light"
won the second prize of
"Photoelectric Design Award".

The construction project of Induction LED Brick
for Saudi Arabia Pavilion in Expo 2020 Dubai
won the second prize of
"Photovoltaic Engineering Award".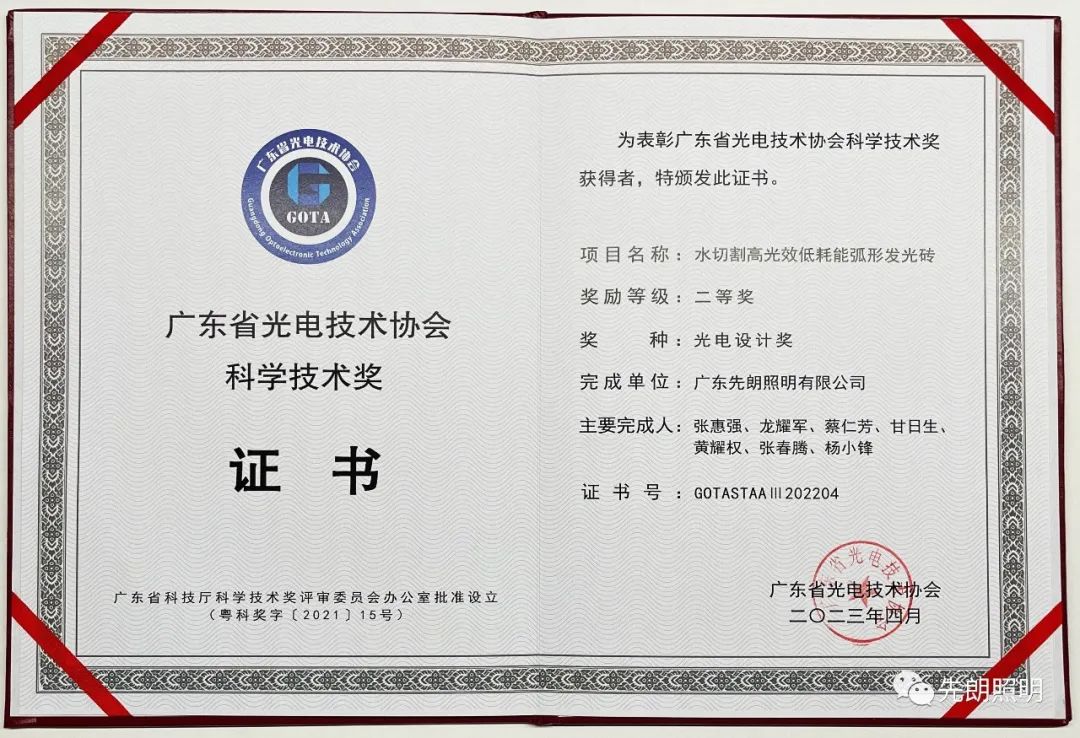 △?
Photoelectric Design Award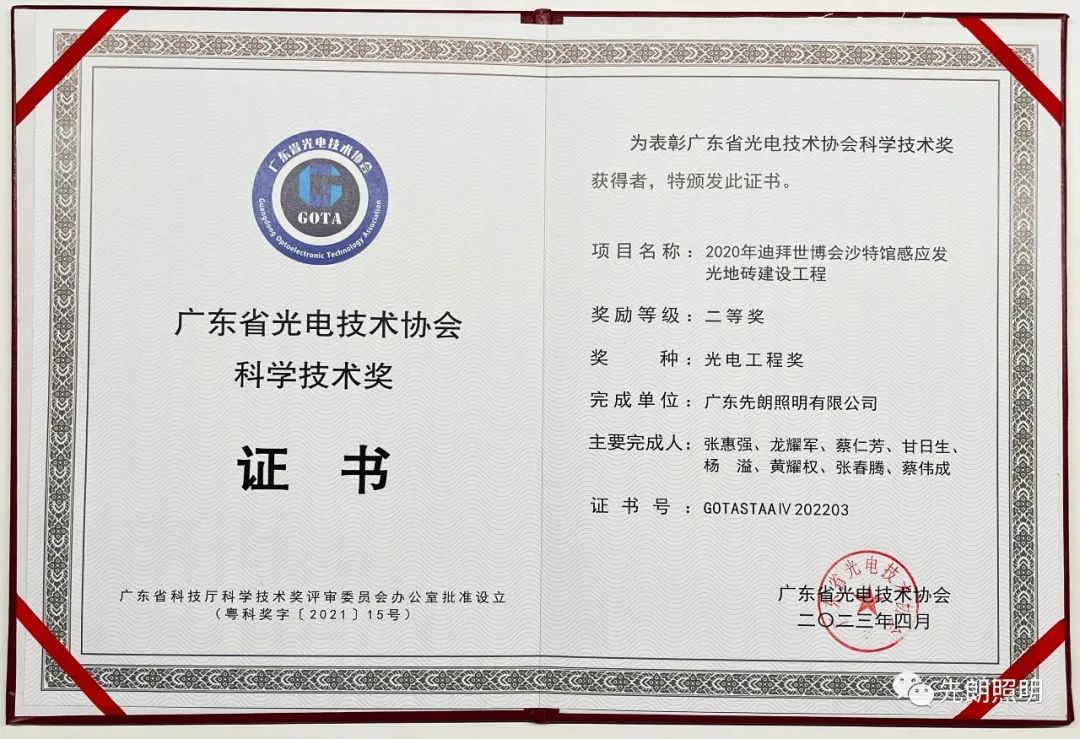 △?Photovoltaic Engineering Award