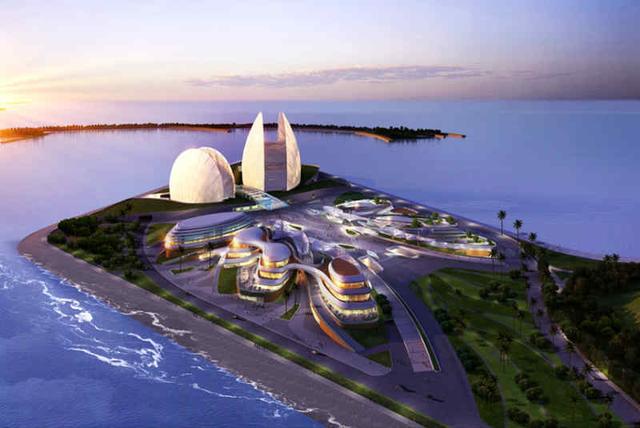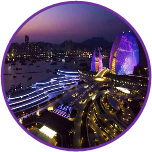 —————————————————
Case Overview
· Name: HI CITY
· Location: Xiangzhou, Zhuhai, China
· Owner: Zhuhai Urban Construction Group Co.,Ltd
· Lighting Design: Shenzhen Sunmemory Lighting Technology Co.,Ltd
· Luminaire Provider: Guangdong Shone Lighting Co., Ltd
· Finished Time: 2019
—————————————————
HI CITY
is a tourism and commercial project
supporting the Zhuhai Grand Theater.
It integratesculture,
tourism and entertainment.
It is a new landmark of cultural tourism in Zhuhai
and a new business card for the city.
In the project,
the steps connecting the square
and the viewing platform of Zhuhai Grand Theater
used SHONE LED Wall Tiles.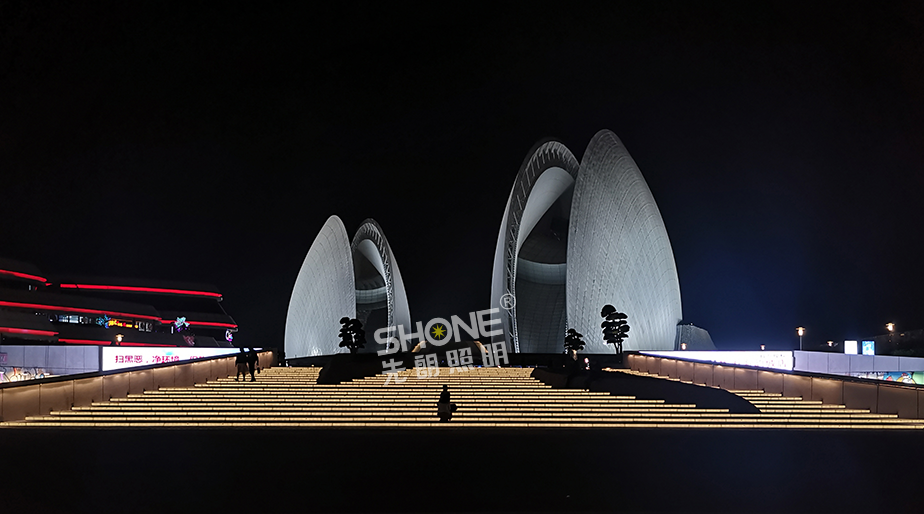 _1_
The surface of the product is customized with deep granite texture, which is integrated
with the original steps, and does not affect the vision and beauty during the day.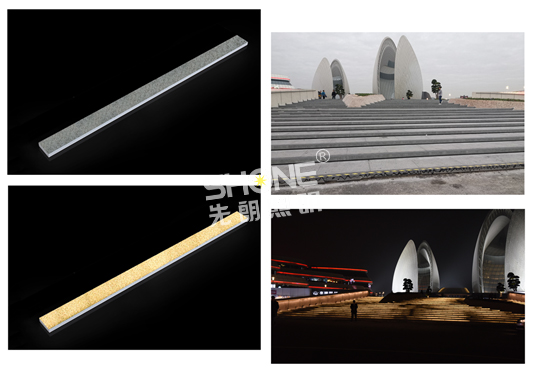 —————————————————
Light Type
Customized 1000x85x30mm LED Stair Riser
Customized 500x85x30mm LED Stair Riser
Customized 250x85x30mm LED Stair Riser
—————————————————
_2_
The matching sand gray non-slip installation groove
makes the luminous step brick
hidden in the original groove of the step,
and it is perfectly combined with the step
without destroying the original beauty of the building.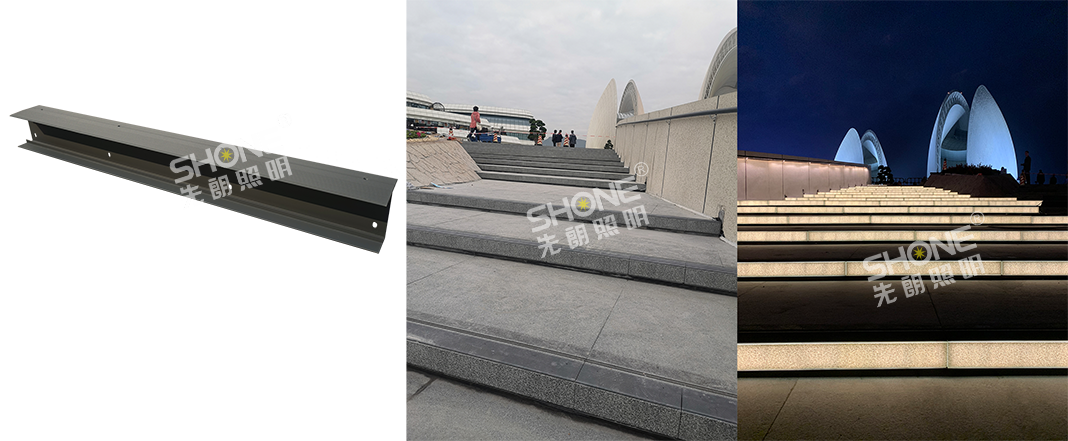 (Left) Sand gray non-slip installation groove.
(Right) Integrate with steps during the day
_3_
Using the DMX512 control system,
according to the needs of the situation,
Shone LED wall tiles
create a variety of dynamic lights.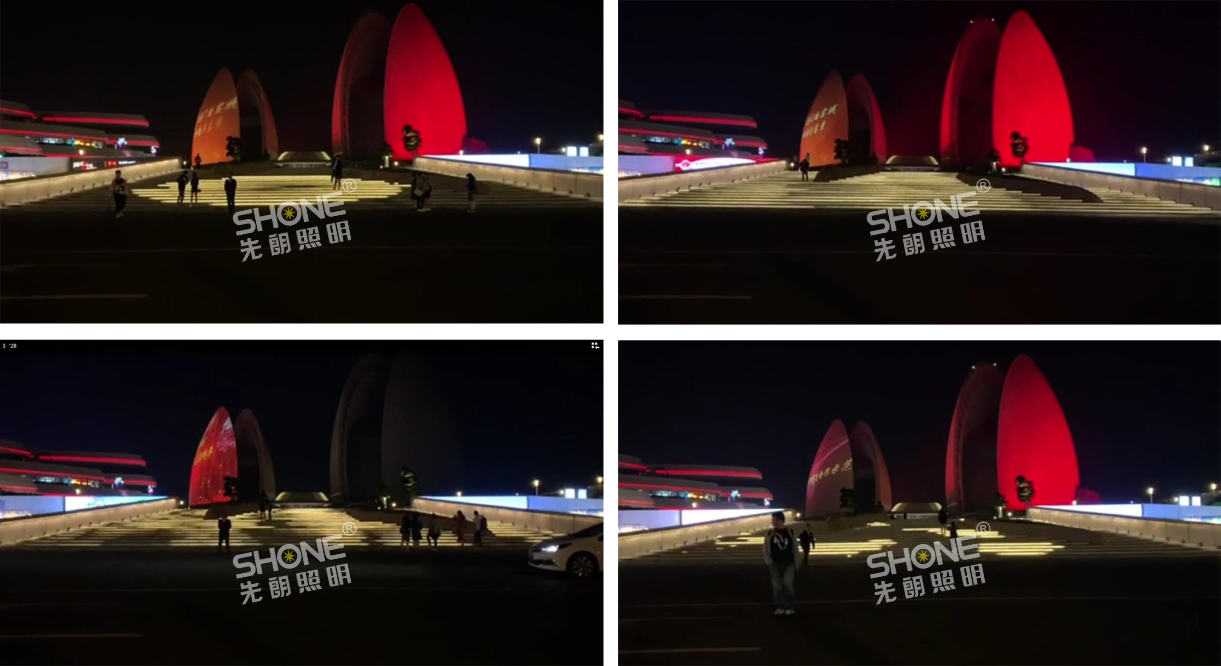 _4_
High Light efficiency,
to ensure the brightness and reliability of the lamps,
low power, energy-saving.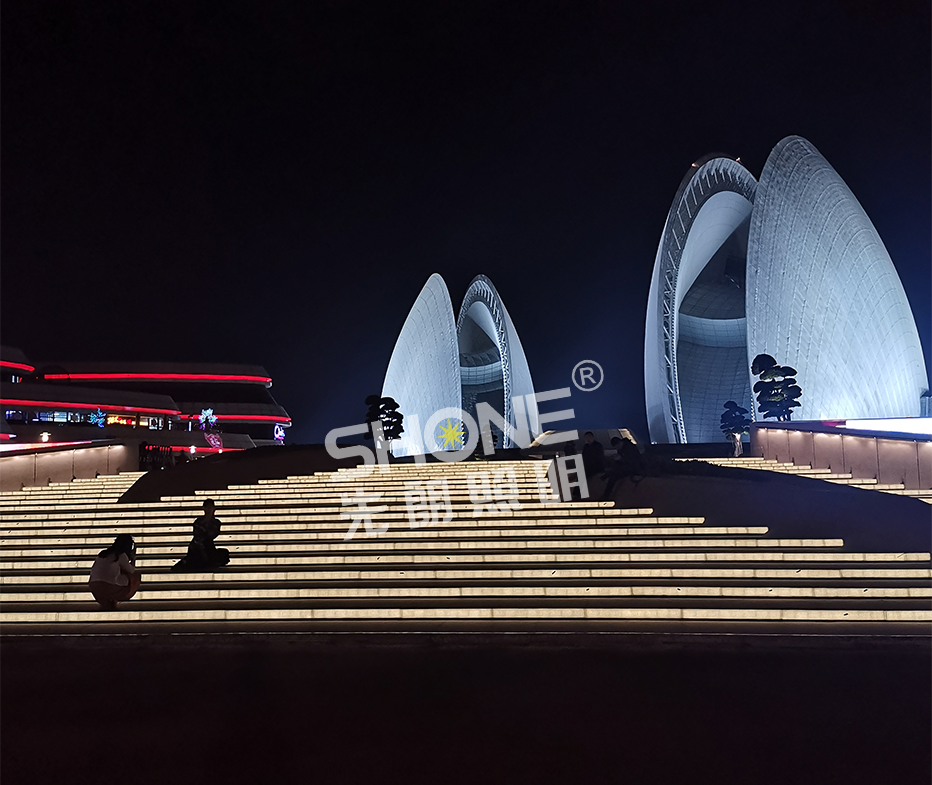 _5_
SHONE provides technical support for the project,
including guiding installation,
training and on-site commissioning,
which is conducive to the owner's future use
and maintenance of the lamps.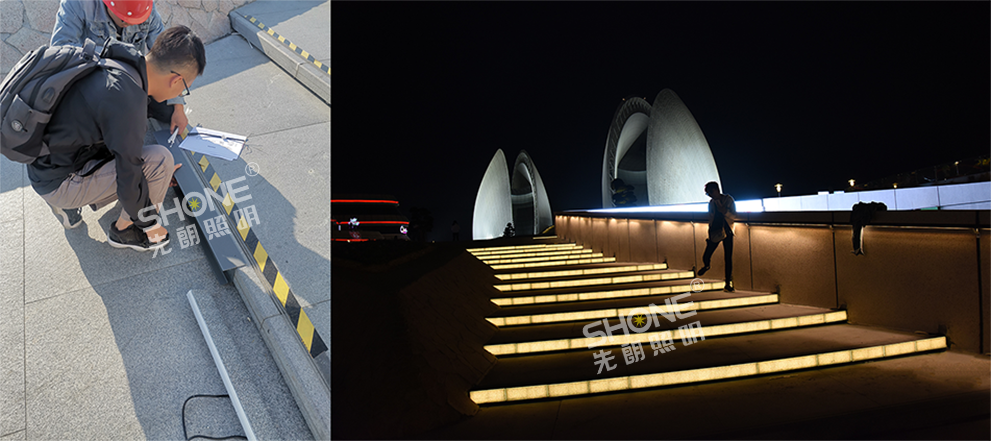 △ SHONE team guides on-site installation and commissioning
Haiyun City shows its charm
in the changes of light and shadow,
showing a brand-new image of "city living room".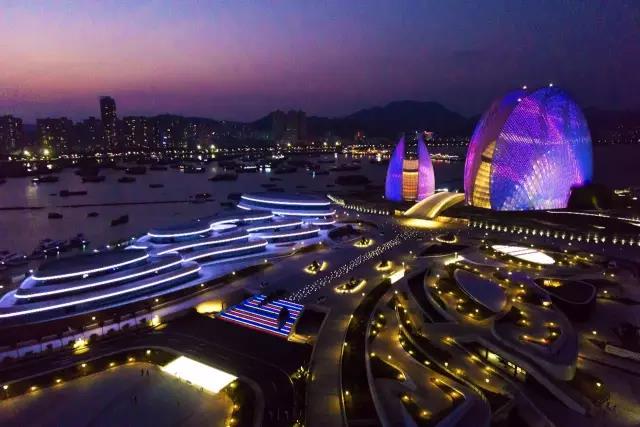 △Night view of Hi City
---